This is the new wedsite that connects between Lilach Rottem to her father after their meeting in Russia after 8.5 yeas
זהו האתר החדש של לילך רותם המקשר בינה לבין אביה לאחר שנפגשו ברוסיה לאחר 8.5 שנות נתק.
To the old search website that tells the abdaction story - click here
לאתר החיפושים הישן שנפתח לאחר החטיפה - הקליקו כאן
Always remember - no matter what, I, your father, has always love you and always will. for ever and ever.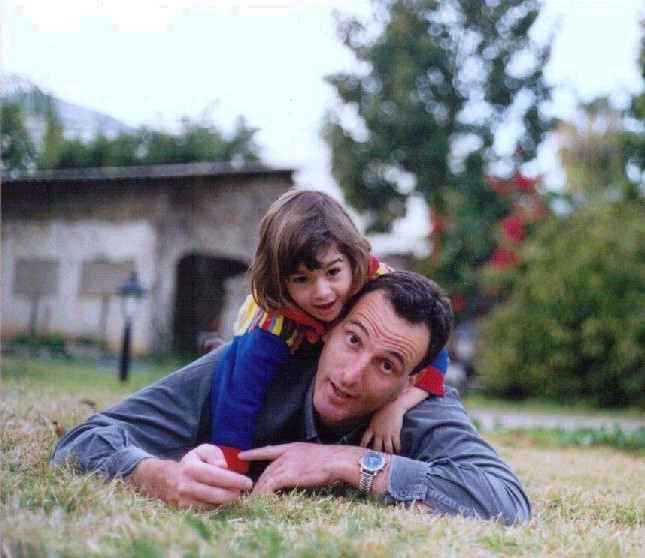 this is my favorit photo. it worth a 1,000 words...
document from the Russian embassy (28/6/2005) to the state of israel that sais I can't get a visa to Russia
A letter from the Israeli interior affairs minister to Russian minister (He got no answer from the Russian minister)
A request letter from me to the Russian president Mr. Putin, when he was visiting Israel (no reply)
A request letter for Russian consol in israel (no reply. the negetive answer were answered to the foreign affairs ministry)
During our meeting in moscow you said I didn't came to see you although I could came to Russia.
Here you can find some links that can prove that I have told you the truth.
During one of our call in february, you asked me to let you go with your school abroad, without having "problems" with the Interpol, that in this case would have brought you back to Israel, where you were kidnapped from. so I wrote a letter to Israel head of international foreign affairs department, in the Israeli law ministry
he accepted my request, and gave the approval to the Interpol. so now, althew I want you to live in Israel - your real home, (I know you don't feel that way now. I hope some thay you will understand the truth), you can go abroad. here is the link to the letter from the head of the international department that says so.
I was surprised to find out that you didn't go with your school. you told me you didn't go because you were afraid that "the monster" - me, will kidnapped you...
Lilach, please read the letter I wrote to the justice department. you are 12 years old now. start thinking by yourself. don't believe everything you are told...
I will call you every wednesday at 20:00 hour Russia time. I would prefer skipe so we can see each other. but I don't have your skipe name.
my skipe name is yaron..rotem you can find me there and send me a massage. write in english. if I'm online try call me. if you have skipe on your computer, click the green button. (I hope it's working...)
you can also write to my Email: yaron@lilach.org
If I will see you are looking at this site I will try to update it. if you have questions, ask me and I will try to give you some answers.
If you have problems with English - try google translaitor I hope it will work and translate corectly to Russian.