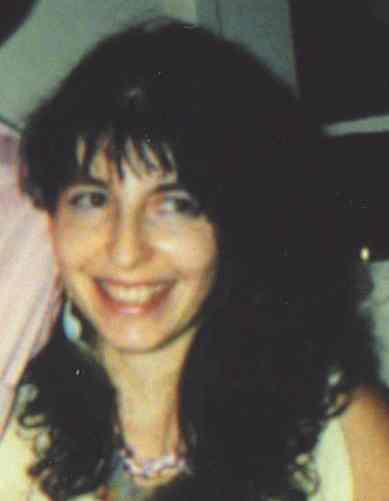 Dr. Marina Belfer-Rotem is a dentist. She was born on March 4th, 1970 in Moscow Russia, where she attended medical school for four years. Subsequently, she immigrated to Israel on 31 December 1990. She obtained a dental surgeon title from the Tel-Aviv univesity. She specialized in children's denistry in the Hebrew University of Jerusalem.
She gave birth to Lilach on September 14th, 1997 (the photograph above was taken a month after the delivery). Marina is very thin (her weight is around 47Kg (104 pounds). Her hair is black-brown, and she is 165 cm (5'5") tall. She speaks Enlish and Hebrew (with a Russian accent), and fluent Russian.
The family court of Ramat Gan (Honorable Judge Germann) declared Dr.Belfer to be in violation of a court order when she did not return to Israel before the 30th of August as she told the court she would.
Dr.Marina Belfer Rotem, is suspected of having kidnapped Lilach, and she is wanted by the US federal police, the Israeli police and the Interpol. Her accomplice to the crime is probably her mother, Dr. Izabella Belfer, Lilach's grandmother.
אמה של לילך, ד"ר מרינה רותם בלפר, חשודה בחטיפת הילדה, והיא מבוקשת ע"י המשטרה הפדרלית בארה"ב. . ד"ר בלפר הינה רופאת שיניים במקצועה, ונולדה ב -4 למרץ 1970 ברוסיה. מבנה גופה רזה, שערה שחור-חום, וגובהה 165 ס"מ. היא דוברת עברית (במבטא רוסי) ורוסית. בית המשפט למשפחה ברמת-גן (כבוד השופט גרמן), הכריז על ד"ר בלפר כמפרת צו כאשר לא חזרה לארץ עד ה-30 באוגוסט כפי שהתחייבה.